A dream job.
What is that, anyway? Is it something we've been dreaming to do since we were kids?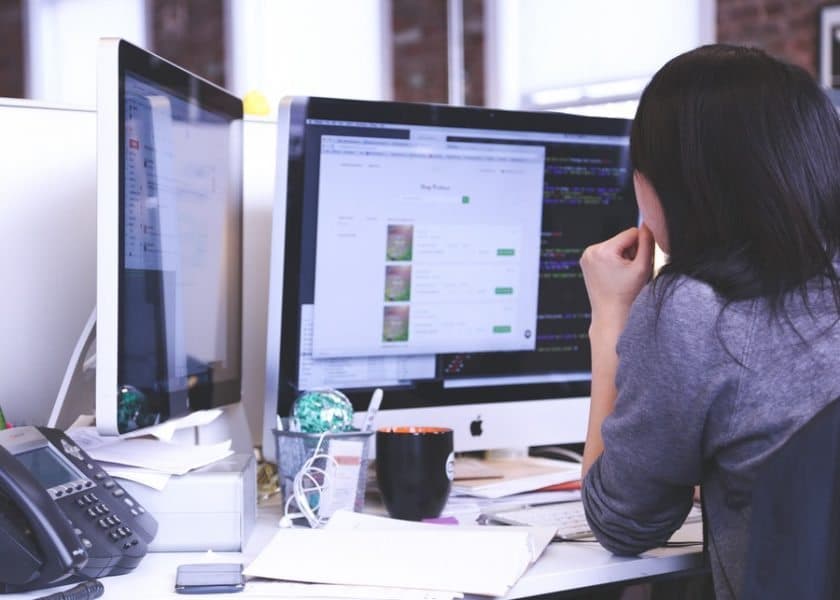 Those dreams change over time. The sad thing is that, sooner or later, most of us stop dreaming. From "I want to do what I love doing," our focus shifts to "I want to make tons of money," to "I need a job just to survive."
Where are the dreams here? Why did we suppress that bright spark inside? Whenever I have these thoughts, Chuck Palahniuk's words are screaming in my head:
"We're the middle children of history, man. No purpose or place. We have no Great War. No Great Depression. Our Great War's a spiritual war…our Great Depression is our lives. We've all been raised on television to believe that one day we'd all be millionaires, and movie gods, and rock stars. But we won't. And we're slowly learning that fact. And we're very, very pissed off."
Well, that's a depressing view on the matter. The hero from this story gave up. If we want to see the bright side of things, we just need to take a look at the job market. There are plenty of positions we would love to take.
Maybe they are out of reach because of lack of skills and experience in the desired sphere, crazy competition, or high standards we cannot meet. People have to face difficulties chasing their dreams. That's how life is. However, there's always a way to get there – if we only try hard enough.
What would you love to do?
That's the first and most important question you need to answer to yourself. Then, you can start making progress towards that position. You'll get the needed support from some life-saving tools that can up your game.
Here are seven online tools to help you find that dream job: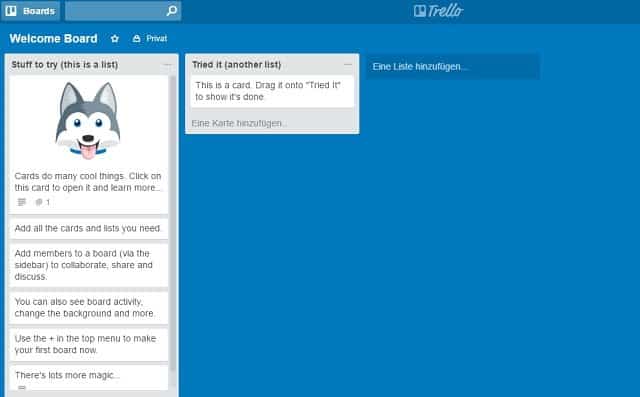 We start with one of the most interesting tools on the list. Trello is a great card organizer that you can use for various purposes:
Collecting information about the organizations you want to become part of
Keeping important notes in the most organized manner
Collaborate with a team and get more work done in less time
In its essence, this tool helps you organize any kind of project through flexible cards, lists, and boards. You can create different categories and keep track of your productivity at any time.
With Trello, you'll be aware of the way you spend your time and the goal-achieving pace that you can always improve. It's basically a productivity platform that turns you into a better job candidate to grab that dream job.
Buffer is a social media management tool that marketers usually use to bring all profiles into a single platform. How could it possibly help you get the dream job? Wait, we're getting there.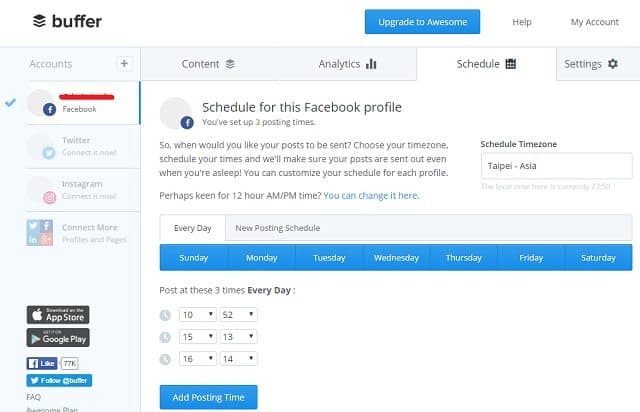 If you want to get noticed on the job market, social media activity is a MUST.
These profiles serve as your online portfolio. When a hiring manager is interested in your application, they will definitely check your LinkedIn, Twitter, Facebook, Instagram, and even Pinterest. They will peek into your interests, political views, partying habits, style… everything.
Your activity on social media has to be well-planned. You need to present yourself as the perfect candidate that anyone would want in their organization.
This means you'll have to manage all these profiles with utmost diligence. But that would take a lot of time on a daily basis – and you don't have that much time given the fact that you have a dream job to chase.
Buffer will solve that problem. You can use it to bring your Pinterest, Google+, Instagram, Twitter, Facebook, and LinkedIn into a single feed. It will be easy to post updates at the right time, and watch the activity of different organizations and companies on all networks. You'll be one step ahead of hiring managers.
This tool deserves a special place in your kit. It's meant for creating and editing different types of documents in a collaborative environment.

If you're working on any kind of project, you want to achieve great results that would boost your resume. The creation of documents is an important part of the entire workload, and this is the perfect tool to use for that.
You can use it for brainstorming and taking collaborative notes, sharing files and data, and to share opinions in real-time. The contributions are marked with the name of the author, so the team leader will know who made specific contributions.
Every hiring manager has high standards for teamwork skills. Thanks to this tool, you can evolve in that direction.
4) Australian Writings
Presentations, white papers, agreements, articles, blog posts… you'll probably need to work on these and many other types of content when you land that dream job. If you're not that great at writing, you better start doing something about that right now.
Australian Writings is an online writing service, which can be used for getting professional assistance with writing or editing any type of work, regardless of the niche it belongs to. You can use this service in few different ways:
Get professional resume writing or editing help. Your resume, CV, motivational letter, and LinkedIn profile are the most important tools that can get you that job. If you don't feel confident in your writing skills, the authors from this team can help.
Build your own blog, which will show you as an expert in the industry. When a hiring manager looks up your name, they will find brilliant content that will make them interested in you as a candidate. If you need some help developing writing skills, or you want your posts edited to perfection before you publish them, they are the right service to turn to.
Occasionally, hire a writer to collaborate on the development of a creative idea. Various projects and publications will look great in your resume.
Slack is a messaging app for teams. You'll read an intriguing statement at the homepage: the team behind the Mars Curiosity Rover used this app to coordinate the workload. That's how effective the tool is.

How can you use it to get closer to your dream job? It will help you work on your collaboration and communication skills… day by day.
If you already have a job, but you want to make progress towards a better position or a completely different organization, then teamwork is your ticket to success. Do your best to shine and contribute towards the success of the projects. Your efforts will show future hiring managers that you would be a valuable addition to their own teams.
Can you Skype like a pro? Some people can talk for hours and hours during Skype conferences. Others feel awkward. Which category do you belong to? Why is Skype important for career progress, anyway?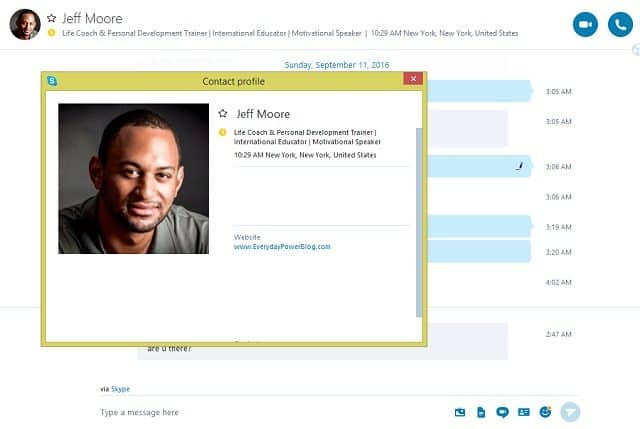 Many teams and managers are using this tool for collaboration, project coordination, and virtual meetings. Email messages are no longer a preference. Skype will probably come up as a requirement for interviews, as well.
Instead of calling you for an interview at the office, a hiring manager will want to talk to you via Skype. It's cheaper, less time-consuming, and much more effective. So, you absolutely need to start using this tool, since you'll have to look as natural as possible.
You can also use Skype to master a foreign language. That's another important skill that makes you a good candidate. Focus on a language, start learning it through online lessons, and find native speakers you can have a conversation with. Skype will connect you with them.
Where will you keep all documents and information collected while searching for your dream job?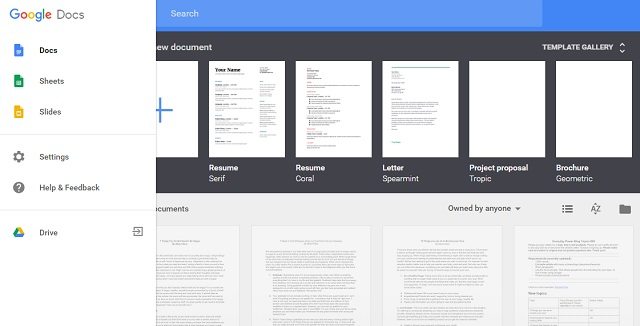 Google Docs is one of the most useful tools for that purpose. Create documents and charts that help you learn everything about the organizations you're interested in. Use it to take notes on a daily basis, so you'll keep your writing skills in shape.
The best thing about Google Docs is that it lets you keep everything in the cloud, so you won't waste time and hard drive space. Plus, you'll have access to the documents from any computer or device.
Dreams Are Possible!
Our job is an important part of our life. We spend most of the day at work, so the least we could do for ourselves is get something we love. There is NO magic tool that can guarantee you the perfect workplace and respect from the community.
You'll have to dig deep into your own interest to discover what you actually want. When you have that purpose, you can start working towards it. The seven tools described above will support you through the process of one day landing that dream job.